Join Nik Bhatia for LIVE online classes on Bitcoin and Macro.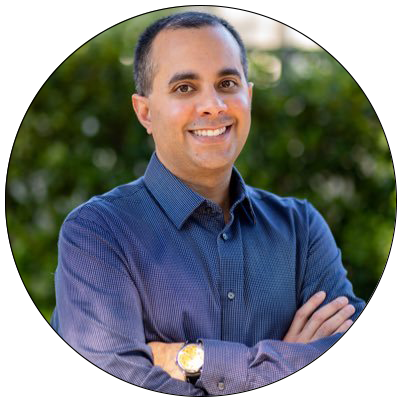 Nik is an adjunct professor at USC Marshall School of Business, where he teaches separate courses on fixed income and bitcoin. He is author of the #1 bestseller Layered Money. Previously, Nik worked at a large institutional asset manager trading US Treasuries and is both a CFA and CMT charterholder.
"Nik's class was welcoming. Encouraging questions in class definitely elevated it to the next level with engagement. My overall understanding of bitcoin has grown, along with other concepts related to bitcoin. The way he structured the slides/information was easily digestible, and has piqued my curiosity for learning more and diving in deeper!"
"I feel like I have read a decent number of books on Bitcoin: Layered Money, The Bitcoin Standard, Mastering Bitcoin. In fact, I finished Layered Money on April 1, 2021 and I purchased my first Sats on April 4, 2021. Nik's seminar explained the mechanics of Proof of Work in a way that never landed with me through self-guided learning. I think the live setting added the missing ingredient."
Introduction to
Digital Assets
This class provides an overview of digital assets. We will cover a brief history of bitcoin and cryptocurrency, and an introduction to blockchain mechanics and bitcoin mining. Additionally, the class will provide explanations for associated technologies, such as stablecoins and central bank digital currencies (CBDCs). Take this course if you want to be able to understand and intelligently use digital asset vocabulary. Fully interactive; Q&A encouraged throughout.
This class provides a detailed explanation of how bitcoin works. We will cover why bitcoin was invented, why it stands alone as a decentralized currency, and what makes it so secure. The class includes an overview of bitcoin's critical components, including private keys and addresses, bitcoin's blockchain, difficulty and scarce supply, and how mining works under the hood. Take this course to understand why bitcoin is considered digital gold by over 100 million people worldwide. Fully interactive; Q&A encouraged throughout.
This class provides an advanced analysis of bitcoin as a global macroeconomic asset. We will cover why bitcoin has achieved sizeable market value, break down important bitcoin valuation metrics, and assess bitcoin's potential long-term value. We'll discuss bitcoin versus crypto, the progress of Lightning Network and how it affects the investment case for bitcoin and introduce on-chain data as a valuable investing signal. Take this course to understand why the bitcoin price moves in such a volatile way and how to build an appropriate valuation framework. Fully interactive; Q&A encouraged throughout. Fully interactive; Q&A encouraged throughout.
US Treasuries, the Fed, and
Cycle Investing
This class introduces the fixed income market, US Treasury securities, US dollar interest rates, and cycle-driven investing. We will provide some basics about the bond market, how the US Treasury market functions as the center of the US dollar capital market, and some of the determinants of moves in interest rates, including monetary policy set by the Federal Reserve. Additionally, the class summarizes the cycle-driven approach to investing and gives students a framework to analyze markets and the economy. Take this course to understand interest rates, how they impact global markets, and how to use them in investment decisions. Fully interactive; Q&A encouraged throughout.